Jungle Speaks Collection - Silk Habotai Scarf - Selva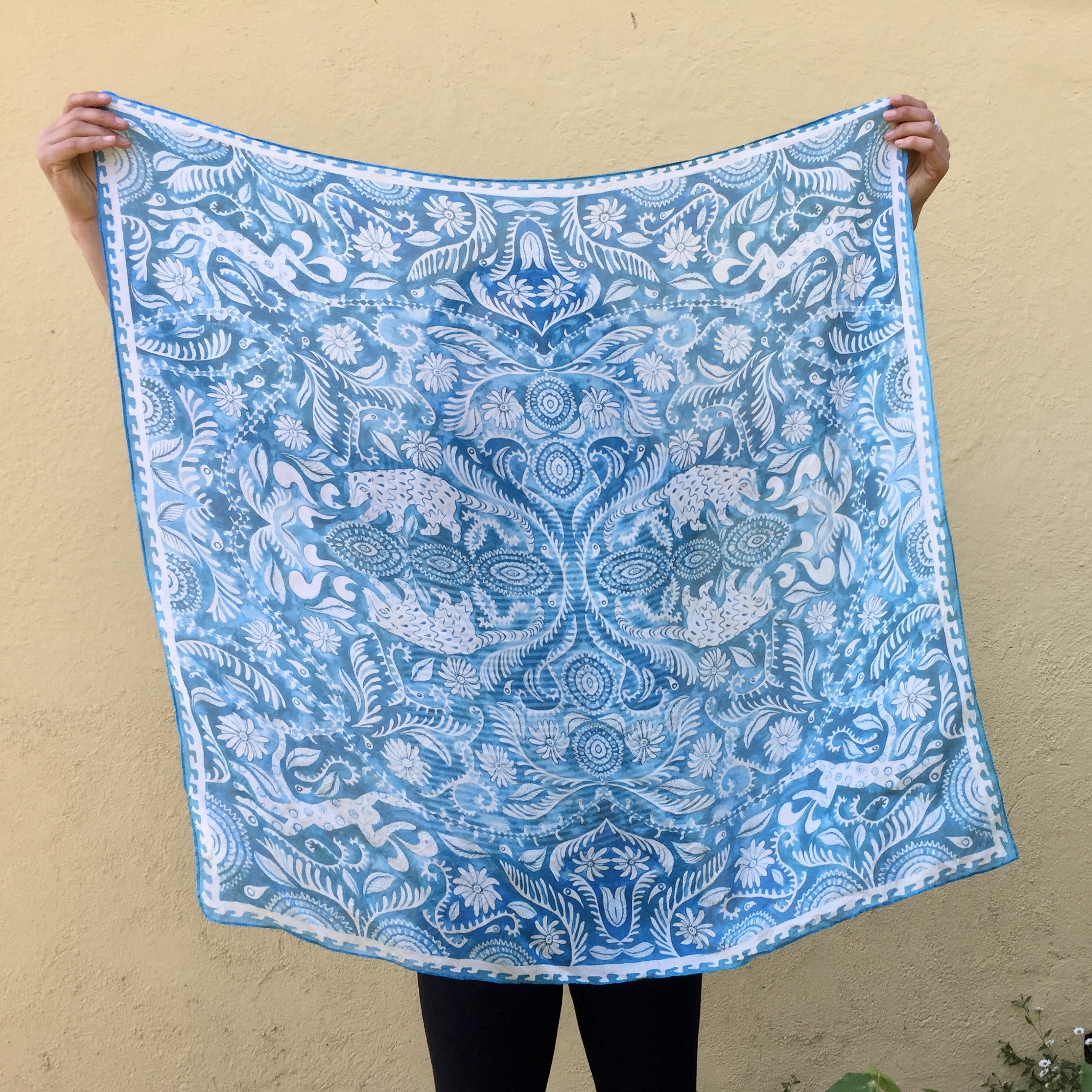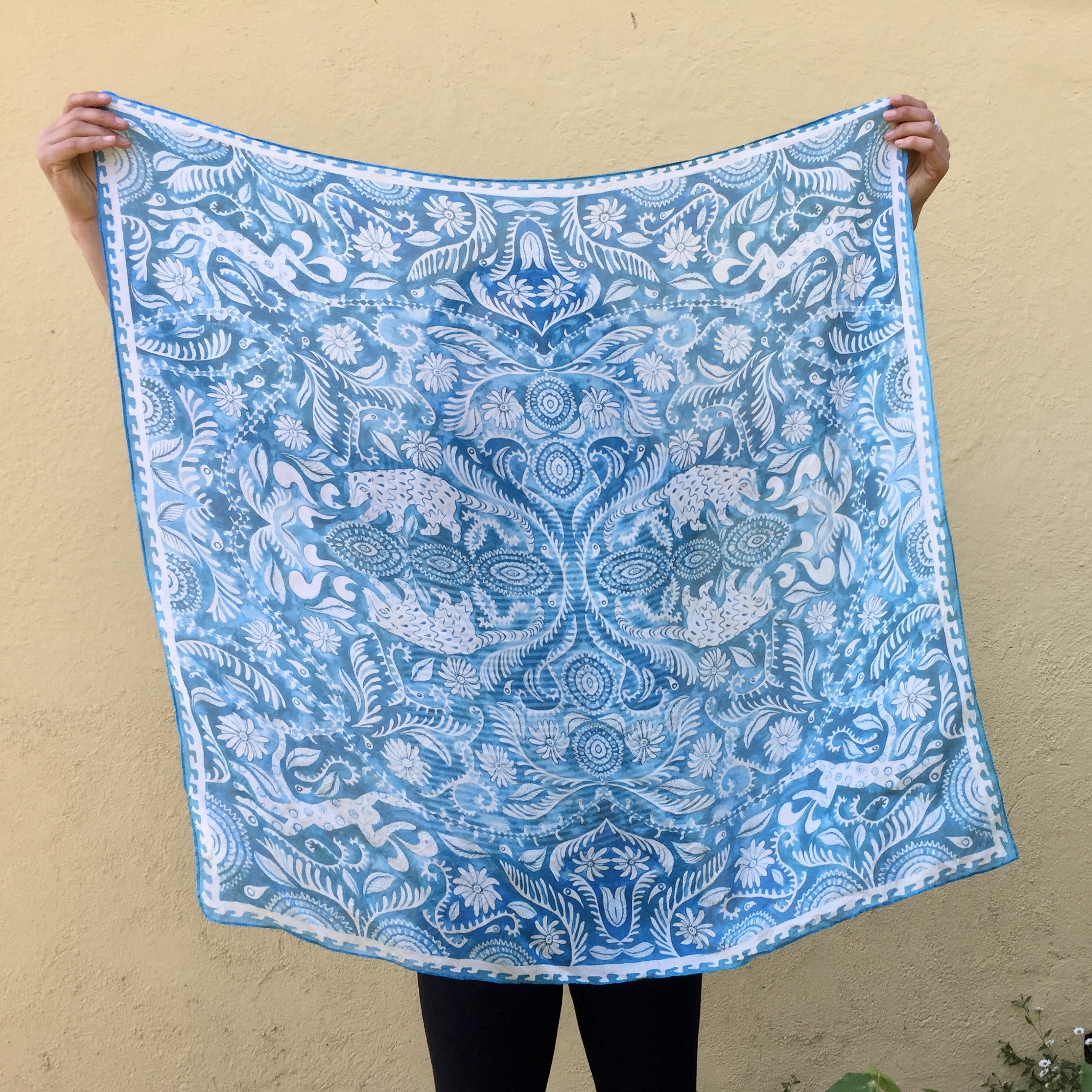 Jungle Speaks Collection - Silk Habotai Scarf - Selva
Jungle Speaks collection in Selva
Inés' watercolor drawings, inspired by the landscape of the Yucatán peninsula of Mexico, are printed on delicate habotai silk. The combination of detailed watercolor and translucent silk make a beautiful and unique wearable art piece.
Printed in San Francisco on 100% habotai silk. 36 x 36"
Yucatán is a rich historical landscape, where old legends get retold for the latest, countless time as the coffee is being poured and where you can still find ruined empires amid the dense foliage. Stunning pyramids rise up in forest clearings. Jaguars and rattlesnakes, still alive in the local forest, are carved into the ancient stone, depicted in mid-sentence. Lines and swirls of speech tumble out of the creatures' mouths. I realize the world that is reproduced in these carvings, where jaguars speak to humans and birds gossip with snakes might be a receding one. But maybe not. I wonder: will I or my children ever live in a world where these languages are spoken fluently again?